Product: Fresh Hand Made cosmetics

Purpose: To make products by hand with only vegetarian ingredients, free of animal testing and with little-to-no preservatives.

What can we learn? Engage your customers in creating impact
The success of Lush's charity pot release is demonstrative of their customers' connection to their purpose. Take a leaf from Lush's book and look at how you can directly engage your consumers in creating positive impact through purchasing your products.
For example, consider launching a product release dedicated solely to impact. Measure its success to better understand where your customers' interests lie and to what extent purpose drives new business.
What's Lush's story?
With 86% of consumers believing purpose should be at the heart of a business, it's clear what today's organisations need to do to win over the hearts of the consumer market. Lush are an example of a purpose-driven brand who's popularity and sales have only continued to soar on the back of their passionate principles.
In 2016, their worldwide sales reach £723 million, increasing by 26% from the previous year. Their products are 100% vegetarian and 85% vegan, all completely handmade and maintaining staunch principles against animal testing. Their shops operate under a unique retail system in which customers can try before they buy and weigh out their products at the till- both implemented to minimise waste and encourage an ethos around conscious consumerism whereby you only purchase what you need.
Lush Co-Founder, Stan Krysztal, was the creator of the shampoo bar, a model that has since been replicated by brands across the world and has saved Lush 6 million plastic bottles from shampoo alone. 50% of the rest of their items are 'naked' too, with the remainder sealed in recyclable polypropylene black tubs, whereby for every 5 pots returned in-store customers are rewarded with a free face mask.
Through engaging their consumers in supporting what they care about directly, Lush have cultivated a passionate community of supporters who evangelise their business.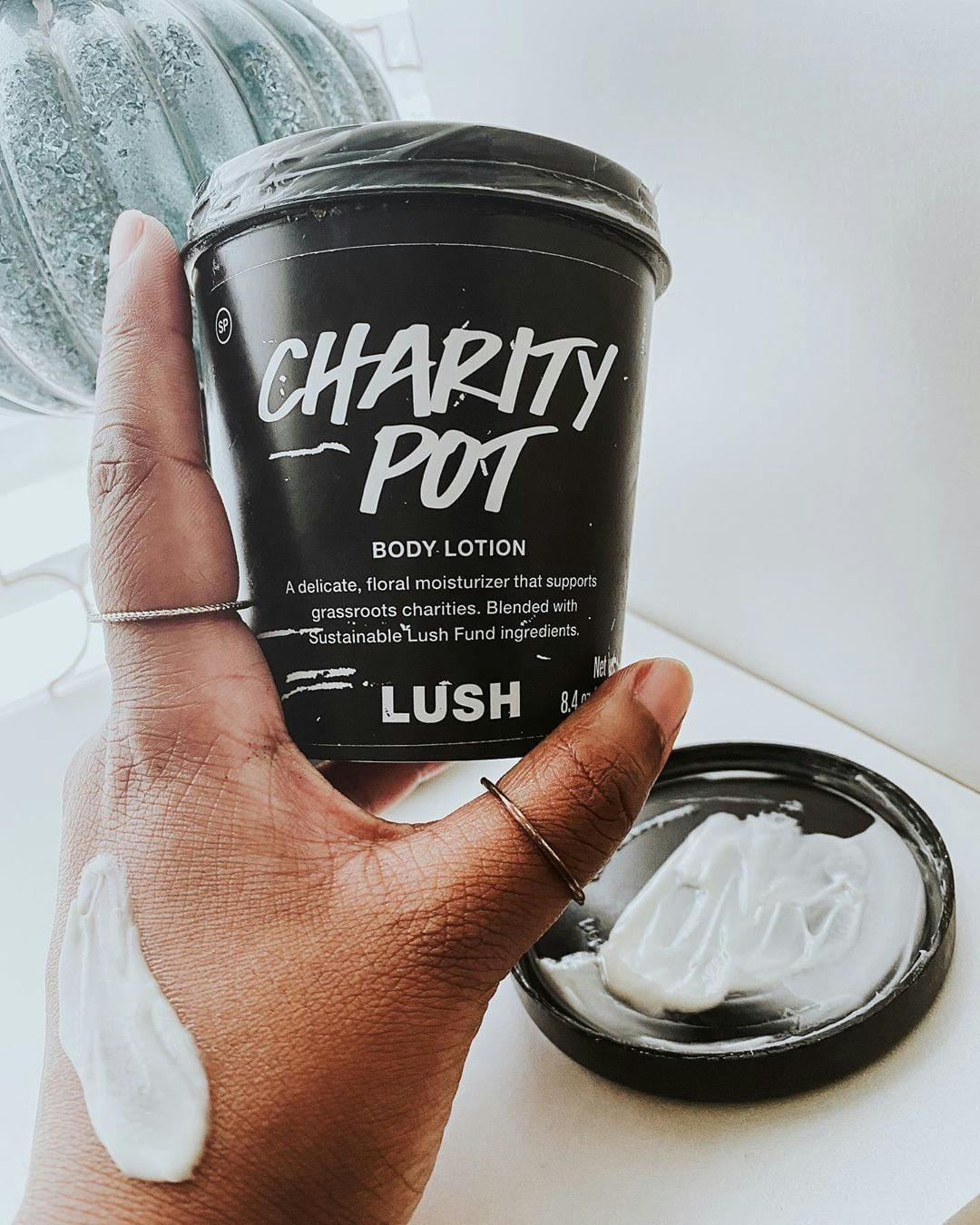 Instagram- @lush
What can we learn?
In 2007 Lush launched an initiative in which 100% of sales from their 'charity pot' creams were distributed as grants to groups working in the areas of animal protection, environment and human rights- the 3 main areas Lush support with solidarity. Within the first 5 years of the launch, the company donated $2million to charities throughout the programme. These small, simple but creative ideas make a world of difference. Not only do they build purpose into the core of their infrastructure and demonstrate the authenticity of their values, they also provide much needed funding for the small organisations on the front lines doing amazing work. Through engaging their consumers in supporting what they care about directly, Lush have cultivated a passionate community of people who evangelise their business. Those who spend with Lush rarely go elsewhere for skincare, they buy into the quality of their products, but also their commitment to impact.